Animation Services
Immix provides top of the line animation services to help companies grow their businesses. If you are interested in improving your sales materials with animation, please contact us for a free consultation.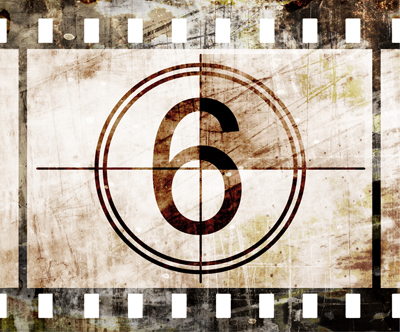 Animation Services
Houston animation studio provides a wide array of 2D amd 3D animation services to help our clients grow their businesses. From sales materials to national commercials, Houston Animation can help your company craft animations that connect with your customers.
1. Sales Material Animation Services
Growing a business takes a great visionary, a great team, and great execution. Allow us to be part of your team to help create new or revised top notch sales materials for your company. Animation can greatly increase sales conversion rates.
2. Presentation Material Animation Services
Presentations can become much more captivating and effective at communicating a message with the use of animation. We have developed a wide range of presentation materials ranging from trade show presentations to proposal presentations.
3. Web Media Animation Services
Your web site can become transformed into a compelling sales tool with animation. Our animation services can not only help you draw more customers to your website, they can help you keep them their longer as well.
4. Commercial Animation Services
Utilizing animation in local and national commercial campaigns can greatly increase lead volume and brand awareness. Animation commercials can also give a company the ability to create a custom commercial specifically aimed at viral marketing.
Who Can Benefit from Animation Services?
1. Medical Device Manufacturers
We can help medical device manufacturers showcase their products on a microscopic level and help simplify complex items into compelling benefits with our 2D or 3D medical animation services.
2. Oilfield Tool Manufacturers
We have produced 3D animations for oilfield tool manufacturers to demonstrate the benefits of new down hole tools. Oilfield animation services are available in both 2D and 3D presentations. And remember, all of our work is custom animation.
3. Direct Sales Organizations
Need a message that stands out? Our 2D and 3D animation services can help your direct sales organization capture the attention of prospects with compelling product and sales presentations.
4. Biotechnology Co's
Need to turn a complex new biotech patent into a simple yet compelling presentation that investors and trial patients can understand? Our biotechnology animation services do just that. Let us use 2D and 3D animation to transform complex biotechnology into a visual demonstration.
5. Pharmaceutical Co's
Are you a pharmaceutical company that needs to pitch a new drug to trial patients, customers, or investors? Did you know that our animation services can help you do just that? 3D medical animation will help show how a drug interacts on a molecular level. Want to show how the drug helps the heart? Helps the brain? Helps slow aging? Lengthens eye lashes? Our skilled animators can help your pharmaceutical company showcase your drug in a way your audience can understand.
6. Medical Device Manufacturers
Medical device animations can mean the difference between success and failure in the medical device market. While invasive and non-invasive medical devices are notoriously hard to demonstrate, medical animation services can show how a medical device works in a way that no other medium can. Animation can help show how a non-invasive back product can help re-align the spinal cord (with an internal view) to truly demonstrate the benefits to a client. We can produce medical animations for any device whether it is a state of the art knee replacement or as complex as a heart stint.
7. Car Manufacturers
Car manufacturers often use animation throughout the design and production of a vehicle. They also benefit from using animation to showcase features such as safety and engine power and transitioning to life views. For car manufacturers, 2D and 3D animation can aid them in pre-orders from dealers as well as in marketing the car directly to customers.
Houston Animation Studio, Austin Animation Studio, 2D and 3D Animation Services